I had painted the ennemies Rat Warriors and Cockroaches some years ago, mais since i play this game always with the same persons on an irregular basis (narative campaign), i never get finished it. Furthermore, my varnish spray got all gticky and gooish on the miniatures, making them sticky and dirty, which did not help me getting motivated to paint anything else from this game.
After some many months without playing, we finally managed to set a new date which motivated me to finish this off. Plus i've just bought some mat varnish in liquid form and so was pretty confident about it.
So nothing too fancy in those paintings (well we can say i've been a bit lazy on capes and cloaks), all the mices were done in an evening, and big bugs on the sunday morning. Quite happy with the result considering i have not spent too much time on it.
Heroes: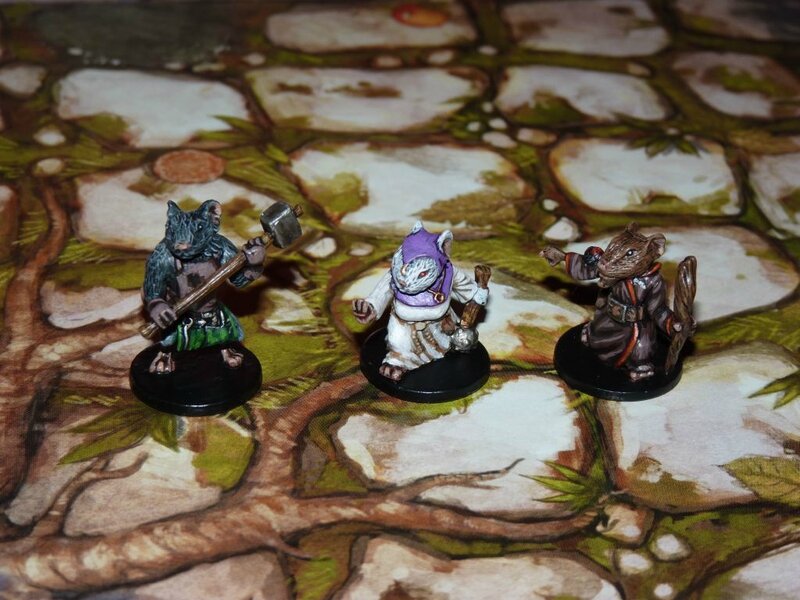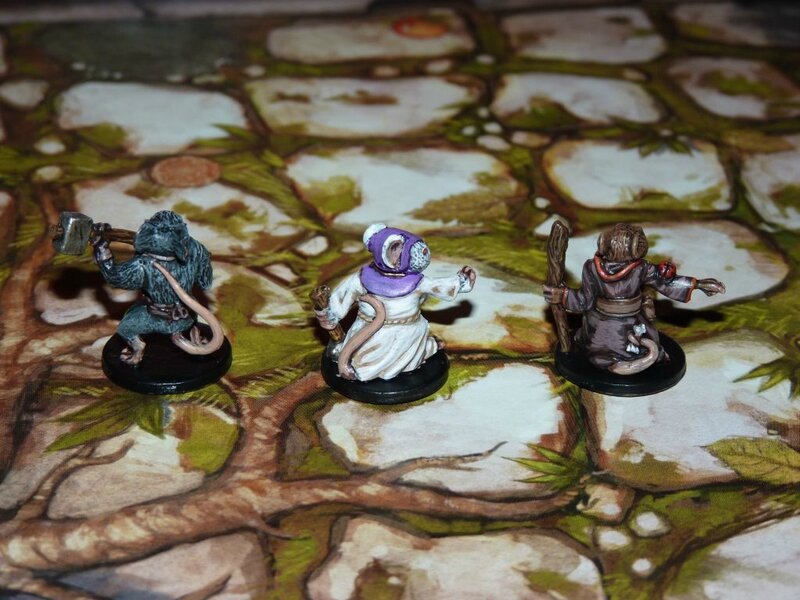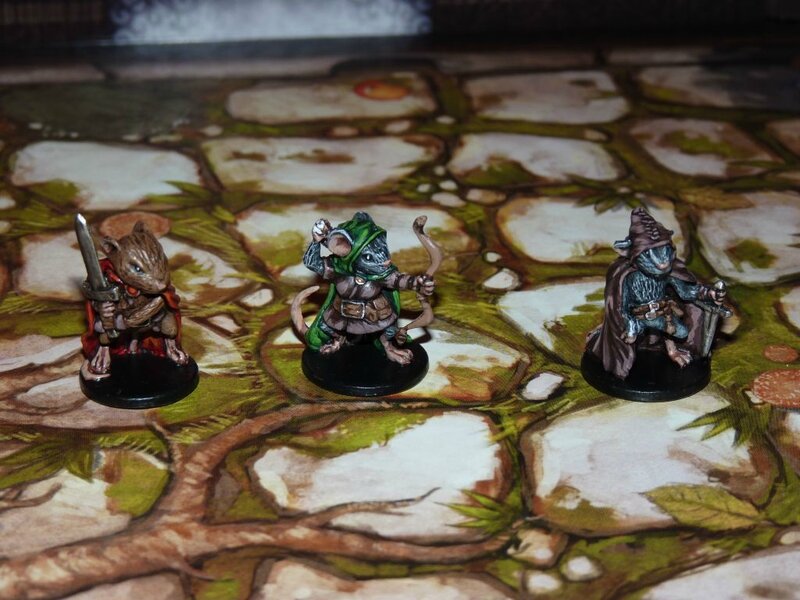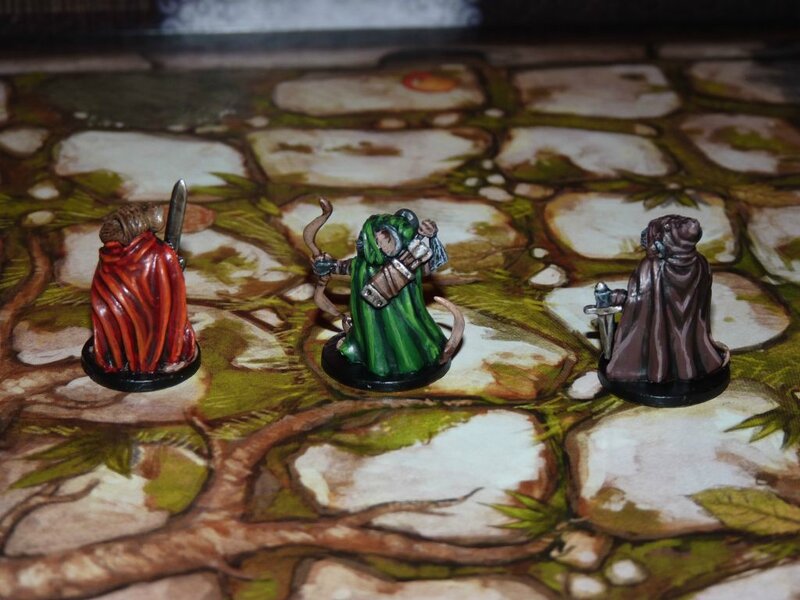 Boss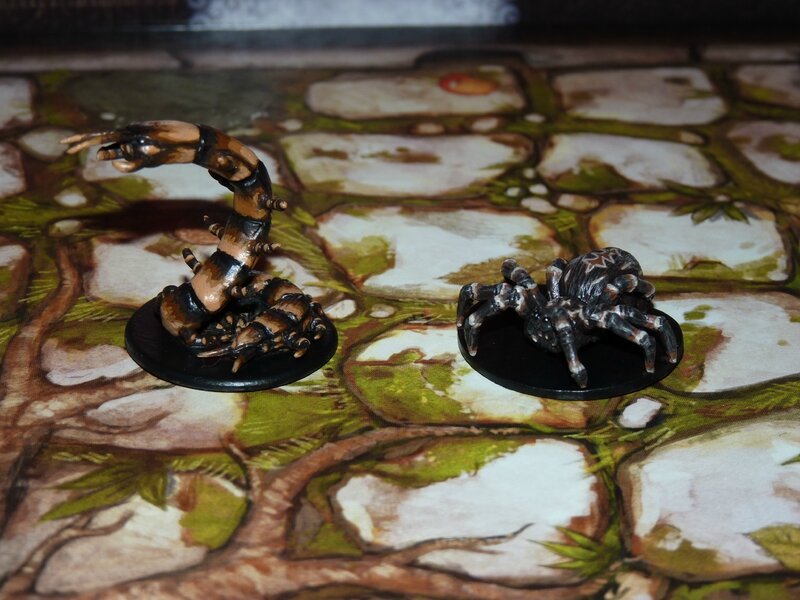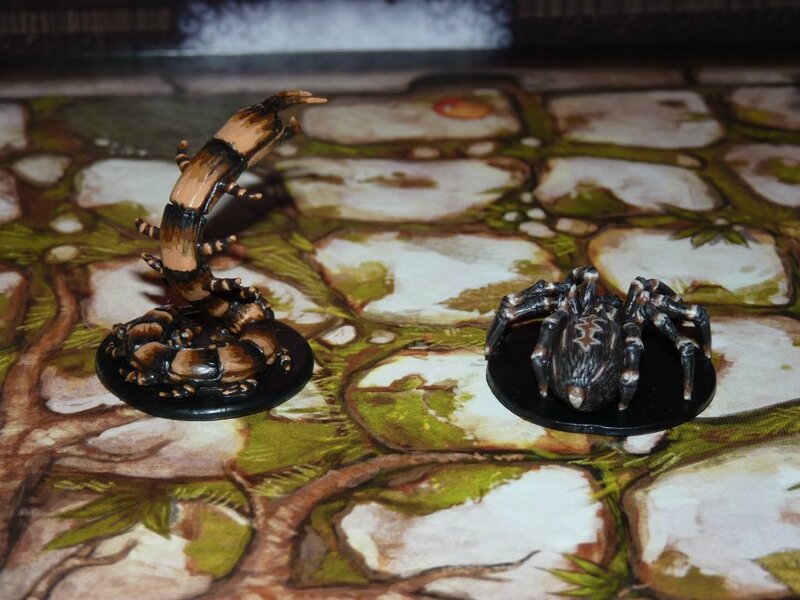 Quick advice here: I finally managed to remove the sticky effect of previous spray varnish with an application of mat medium from GW. Medium had darkened a bit colors so i put some gloss varnish and then mat varnish (all liquid, no spray). Colors have lost a bit of what they looked like, but it's still better than the gooish things they were, and i won't repaint those.
Remember kids: never use spray varnish on boardgames miniatures, it will end up wrong. Anyway, i personally doubt i'll use varnish sprays any more in the future. Far too risky even with good ones.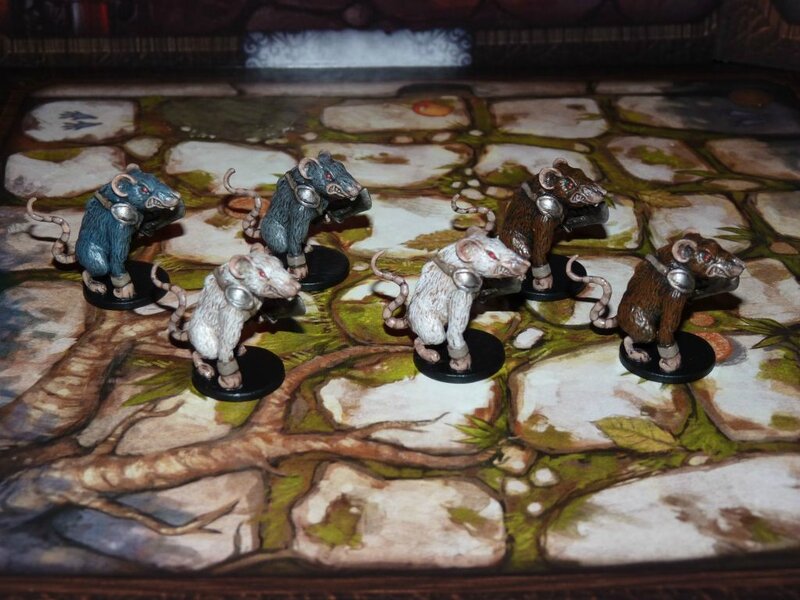 Family picture with the cockroaches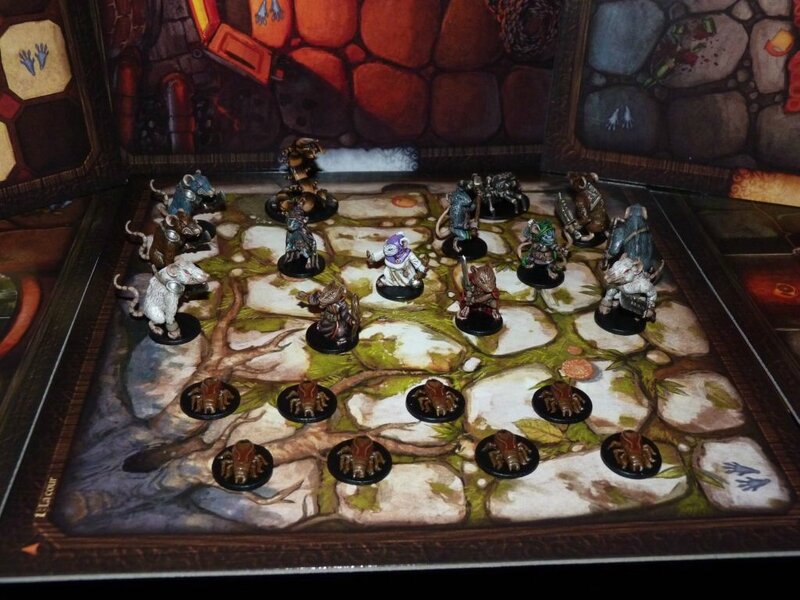 Truth is playing boardgames with painted miniatures is really cool.
Thanks to this little story, my amount of painted miniatures in 2016 is up to 10! Yeah! I'm not counting rats and cockroaches since they were painted since a long time.