Some Warzone painting to start the year.
The miniature is John Baptiste, a trader working for some mega corporation, who ends up being a traitor to mankind supporting financially the forces of the Legion.
Came in the Mutant Chronicles RpG miniature pack, with full rules to be played in Warzone. You can see some of his abilities in a previously posted battle report.
I've tried to stick to Paul Bonner's illustration that inspired the sculpt. The purple outfit and the grin are reminding of the Joker, but it was not intentionnal this time.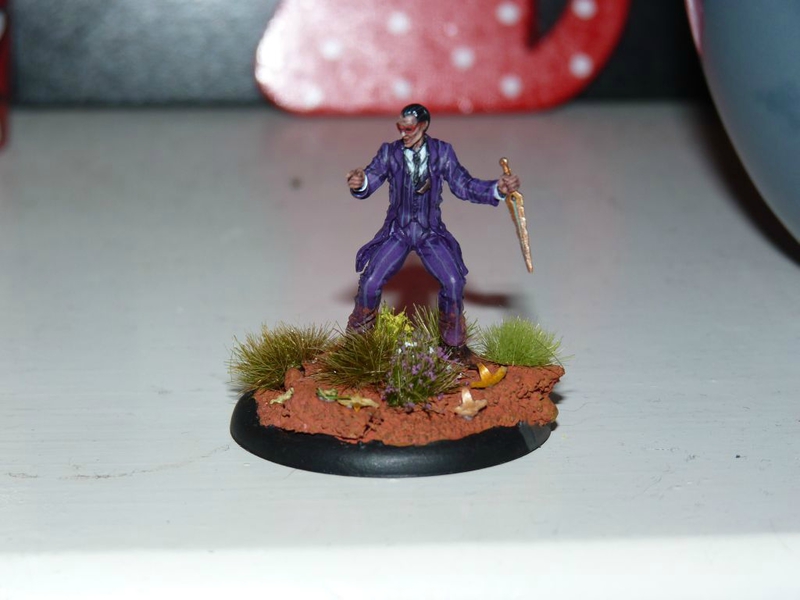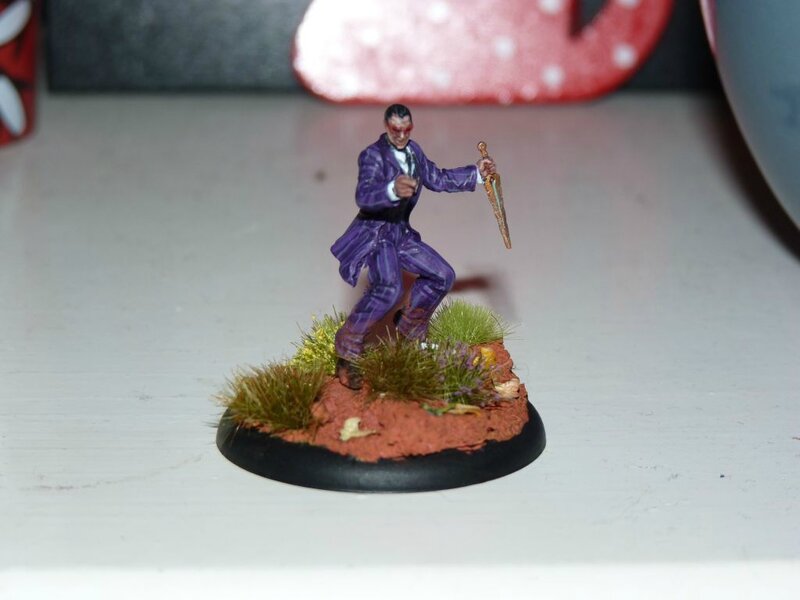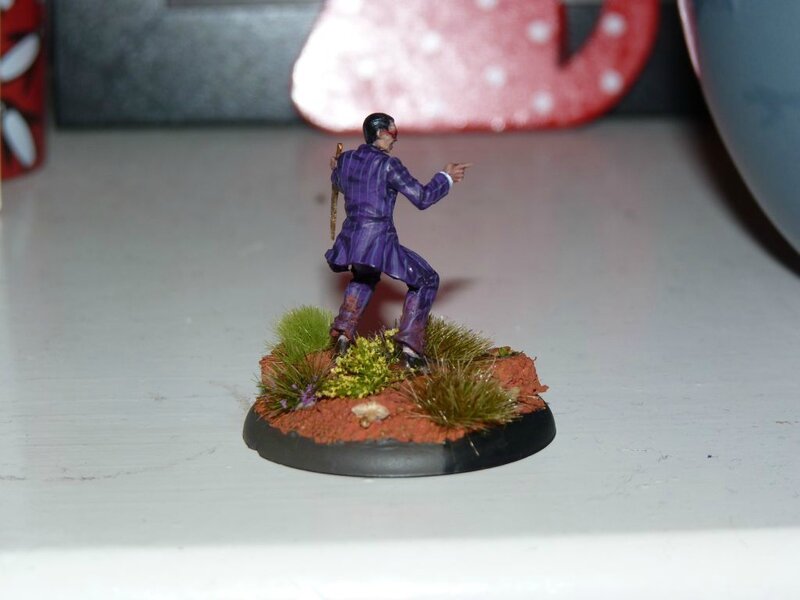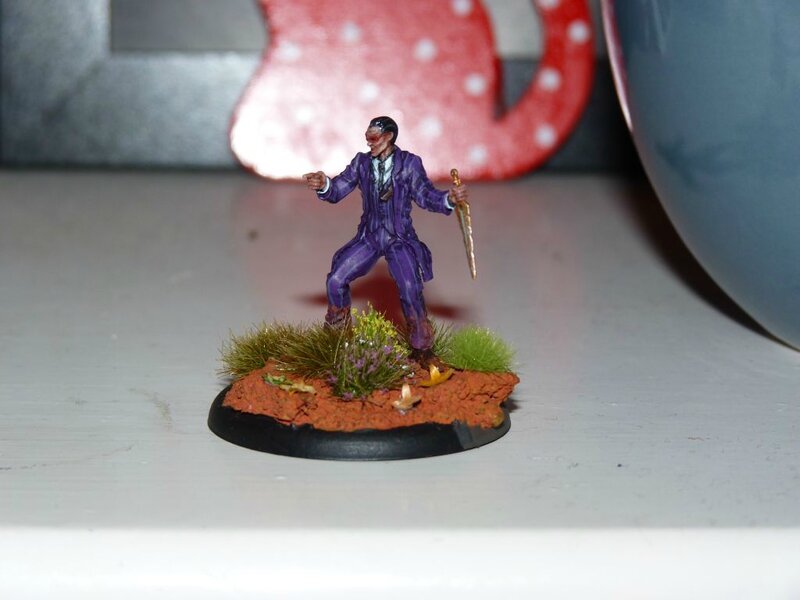 I'm happy with how it came out. I was a bit afraid of the striped clothes but it ended up pretty well.