After a quite long pause in the miniature thing, these last weeks have been busy again
Firstly with the painting of my Warzone army (pictures will come later), and more recently with three pieces for my Mid Nor army of Confrontation (Rackham), for the last tournament taking place in my gaming club.
Because i wanted to play something slightly different, i started with the famous Cyclop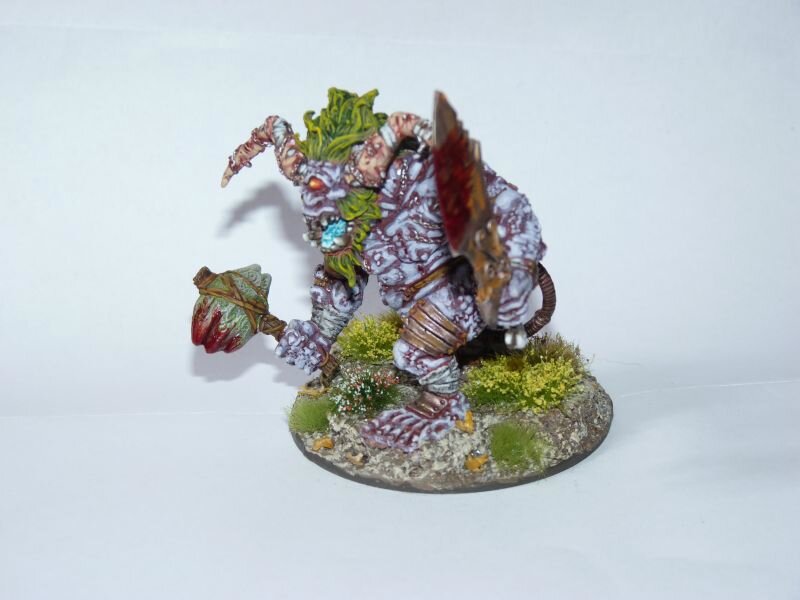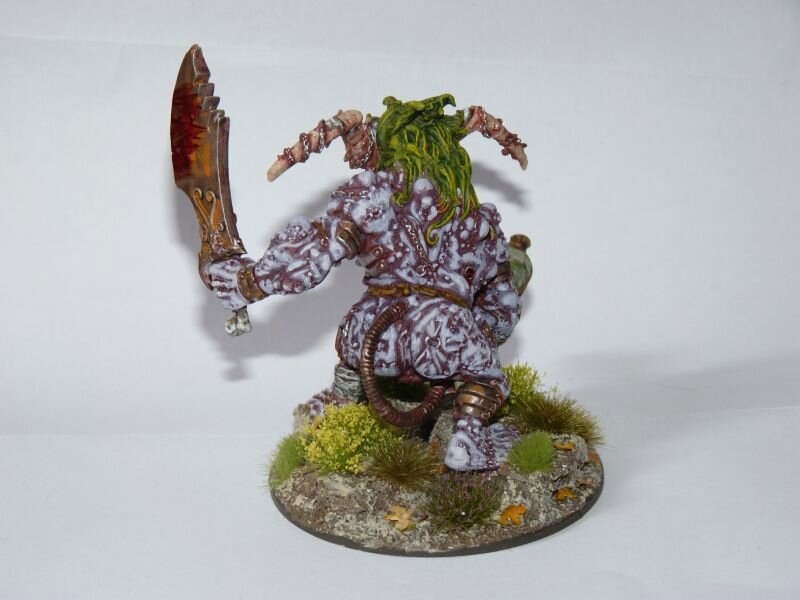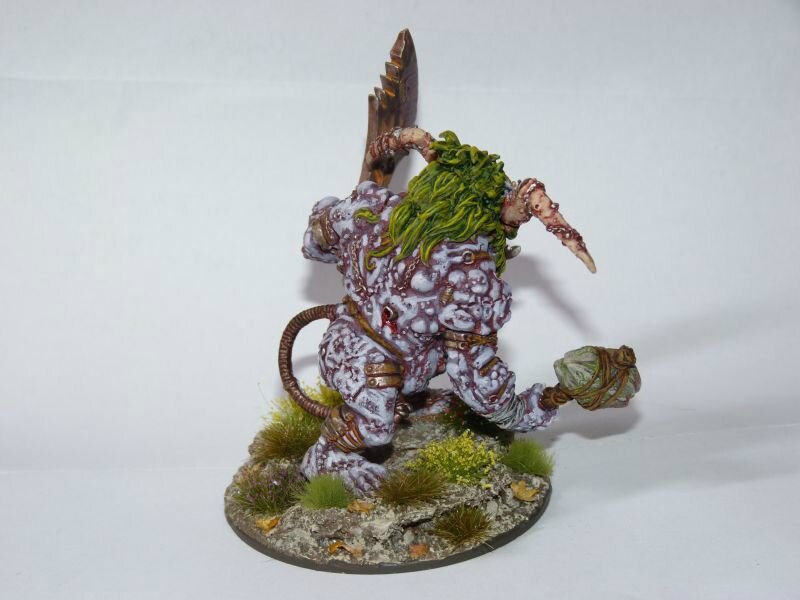 I wanted to reproduce the skin tone of the rest of the army, but was too lazy to paint in a different colour the bubbles it has everywhere, so it may hurt a little bit your eyes, but heck, i like it anyway
Then another pair of Scibor creatures. Used as some count as for the Prawlers, which official minis are not in my tastes and are very small while they have to stand on a 50mm base.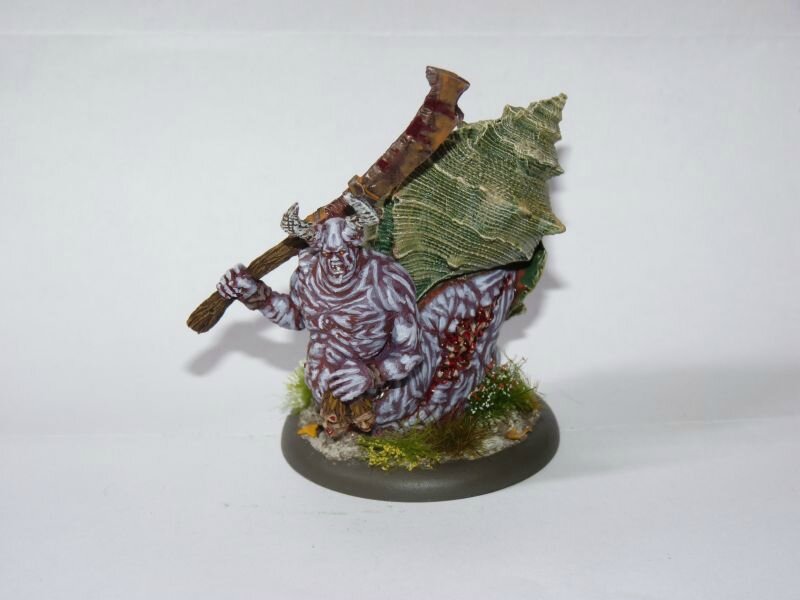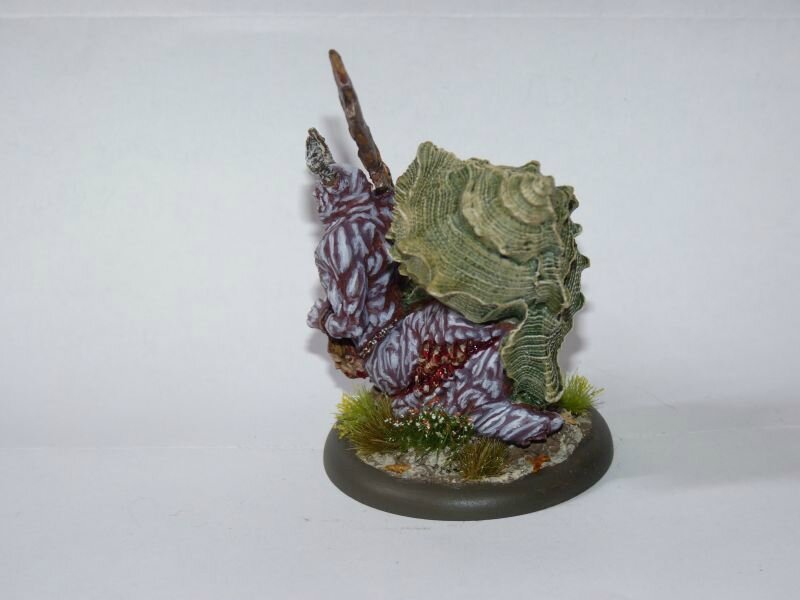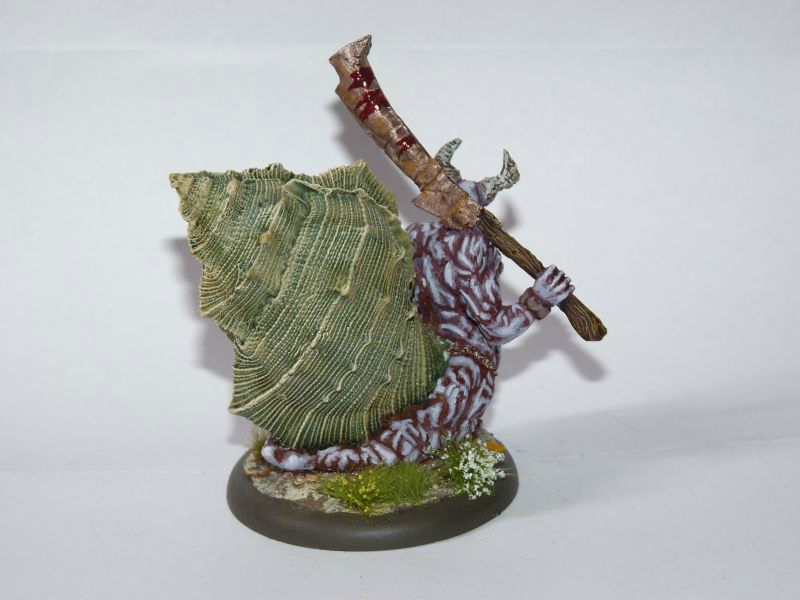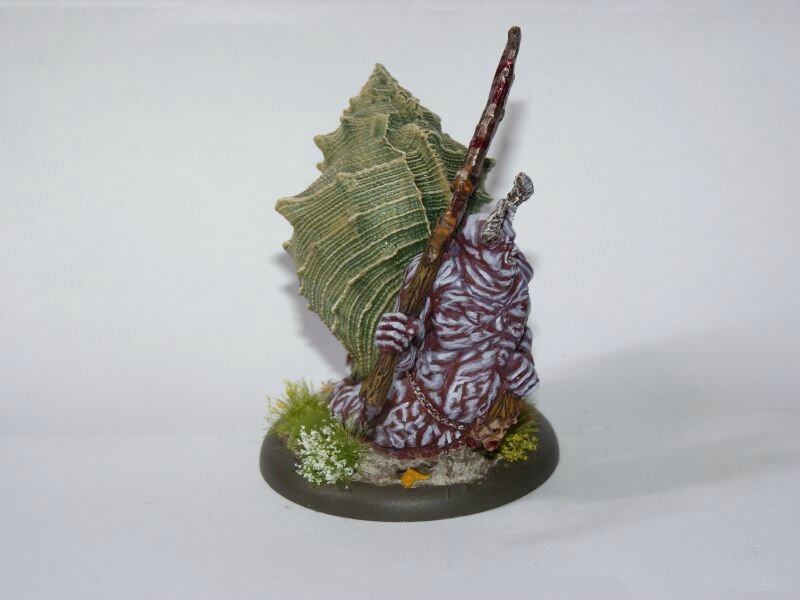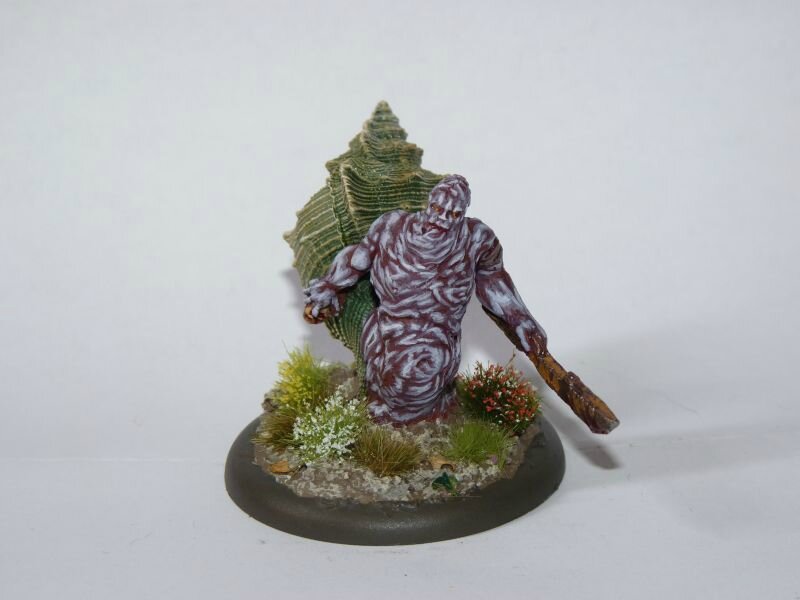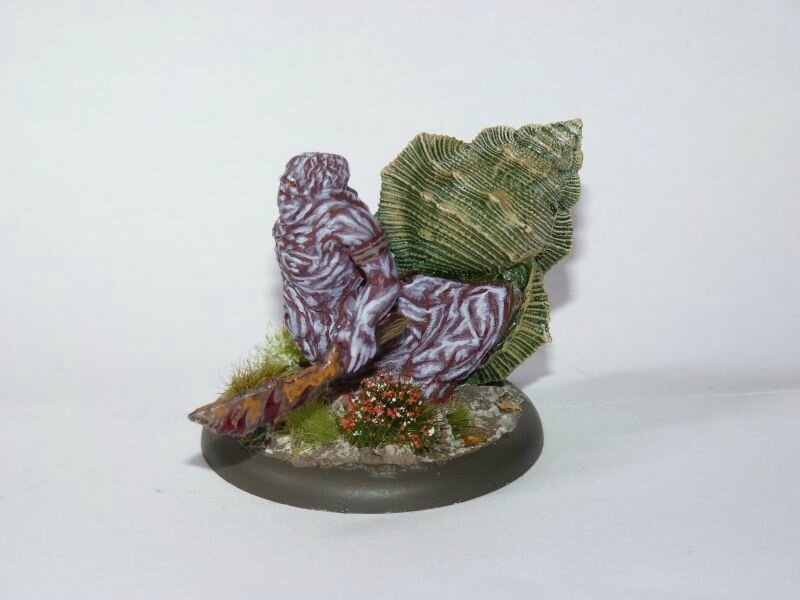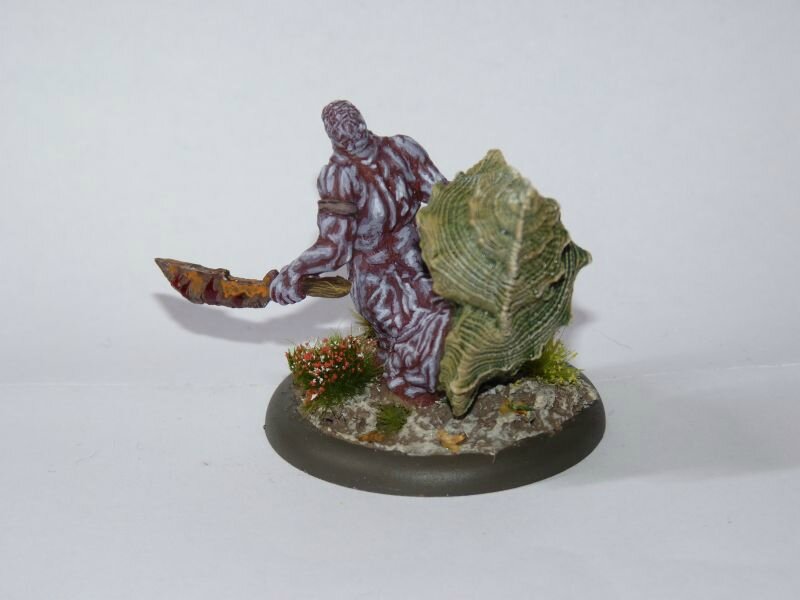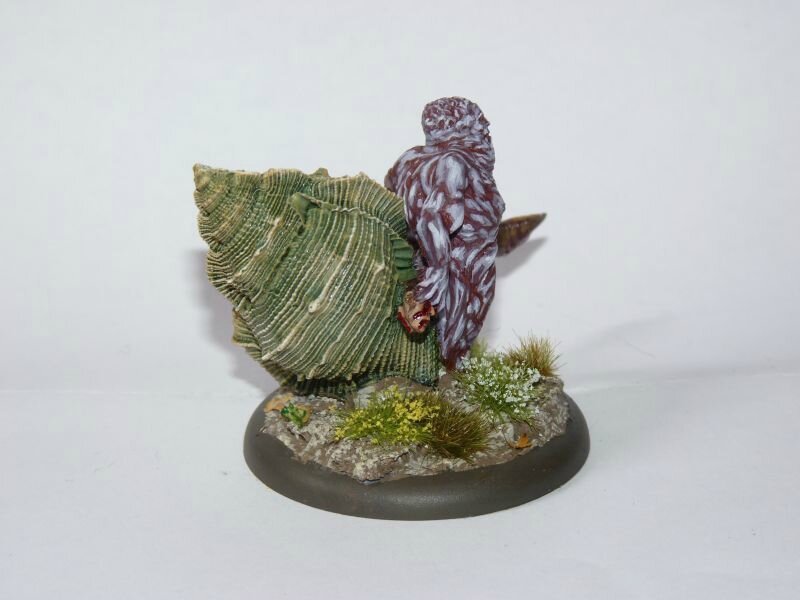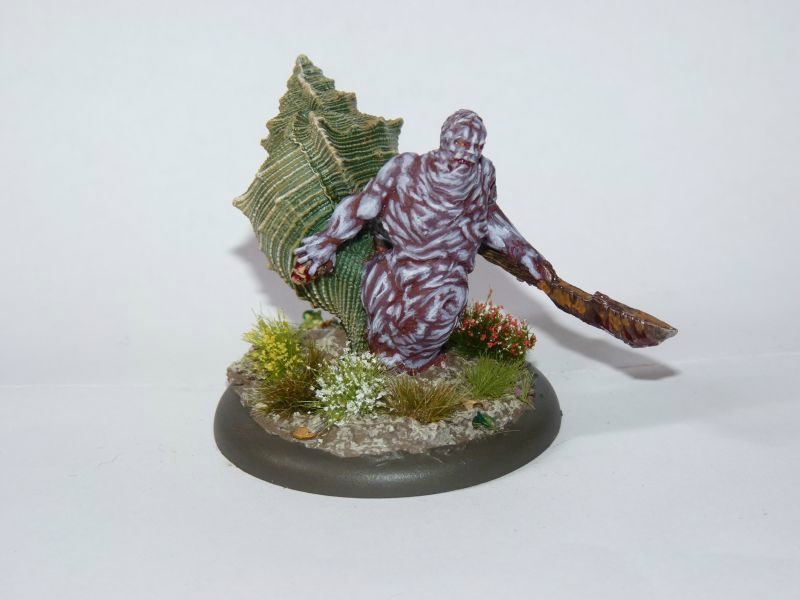 They are less cartoony than the regular Mid Nor Dwarves, but the monstruous centaur theme reminds of other official minis of the range, which has some weird concepts. Anyway, even without the Rackham touch in it, i find them quite acceptable as replacements, with their horrible experiment concept.
And the whole friends gathered: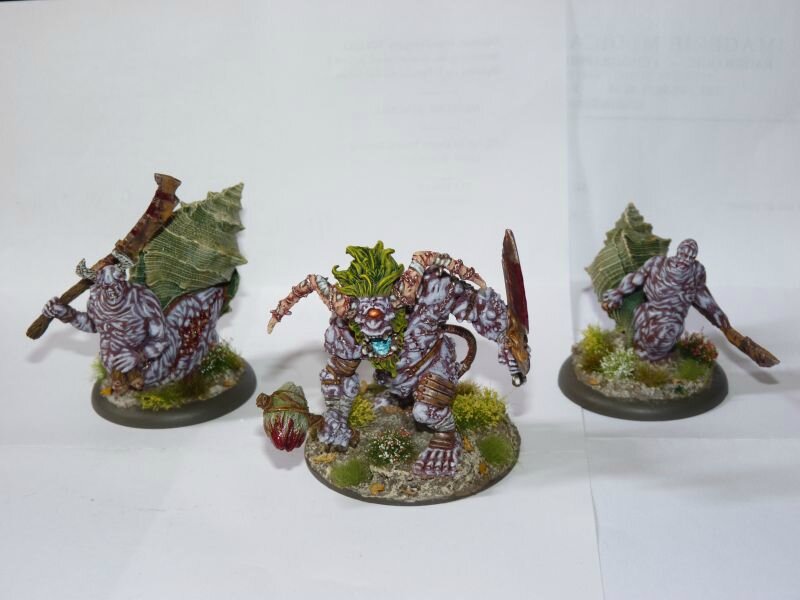 That's it for today. Soon the Warzone army, and then.. Who knows ? Probably a very special dwarf, we'll see ;)